Switchback Journal is the online publication of the MFA in Writing Program at the University of San Francisco.  We publish weekly every Friday. Our reading periods are open from September to December and February to April. Please read the guidelines below carefully before submitting.
GENERAL GUIDELINES:
1. We only consider previously unpublished works. No exceptions. Thank you.
2. We do not accept submissions via email or postal service. You can submit your work to us through Submittable. If you run into any technical difficulties in uploading your submission, please contact us at submissions@swback.com.
3. We do accept simultaneous submissions. Please notify us immediately if your work is accepted elsewhere.
4. If you're submitting prose, please limit your submission to one story or essay at a time. Stories and essays should be no more than 4,500 words, but we prefer pieces closer to 3,500 words. We won't consider any prose pieces over 4,500 words.
5. If you're submitting poetry, please submit to us no more than three poems. The best things come in threes: Olympic medals, wishes, Cerberus heads.
6. Before submitting, please read some of our back issues to familiarize yourself with the content on our website we choose to publish. The archive of our older publications can be viewed at www.swback.com.
Please submit your best work to use via Submittable: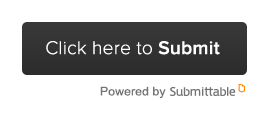 LITERARY REVIEWS GUIDELINES:
Switchback regularly publishes reviews of fiction, nonfiction, and poetry on our website. As a rule, we generally prefer to read reviews of lesser known works, of books you're less likely to come across in the New York Times Book Review or Publishers Weekly, but we're open to all good writing. Reviews should fall somewhere between 500 and 2000 words. Please state in your cover letter what genre your review falls under, so we may pass it along to the correct genre editor. Publicists interested in sending us catalogue listings or review galleys of forthcoming titles should send a query to editor@swback.com.
ART GUIDELINES:
Switchback features artwork in a number of different contexts. If possible, please include a statement with your submission indication how you envision your art being featured in Switchback.
1. As "cover" art, used as the background art for our issue.
2. Single pieces, to be displayed alongside an individual work of writing.
3. To be considered as one of Switchback's featured artists, we ask that you submit a series of at least five pieces, along with an artist's statement about the work.
Questions? Just email editor@swback.com.
Switchback no longer accepts email or hard copy submissions.
SUBMIT TO SWITCHBACK USING SUBMITTABLE. If you have any questions about submissions, please contact us at submissions@swback.com.